On the "Journals By Title" page (under "Research Tools"),
select the Journal Finder icon:



step 1

On the new page that opens: type the Journal title in the blank line, search
for it by first letter from alphabet list, or select advanced search: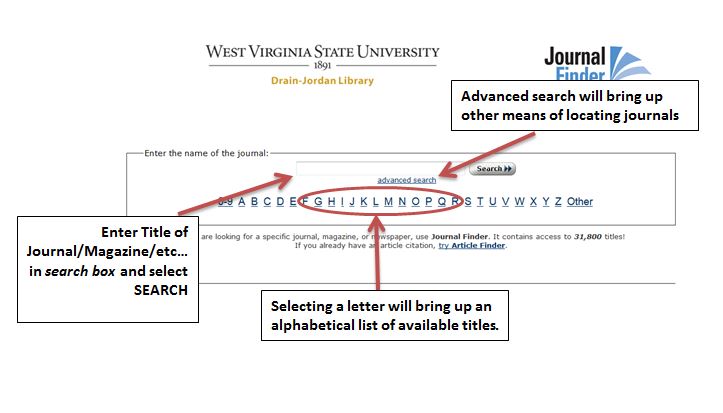 step 2

The Advanced Search Page allows searches for titles by Keyword in the first box's
blank field, by ISSN in the second box's blank or browsing a subject list in the third box.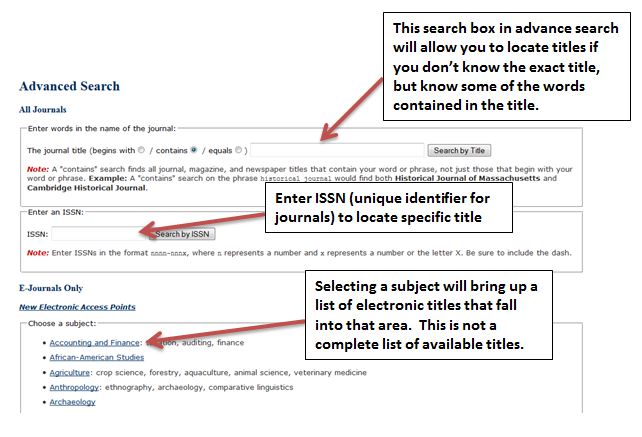 step 3

If the title you are searching for is available through the library (databases, print, microform) the
results page will provide you with the location and years the library has access to fulltext articles.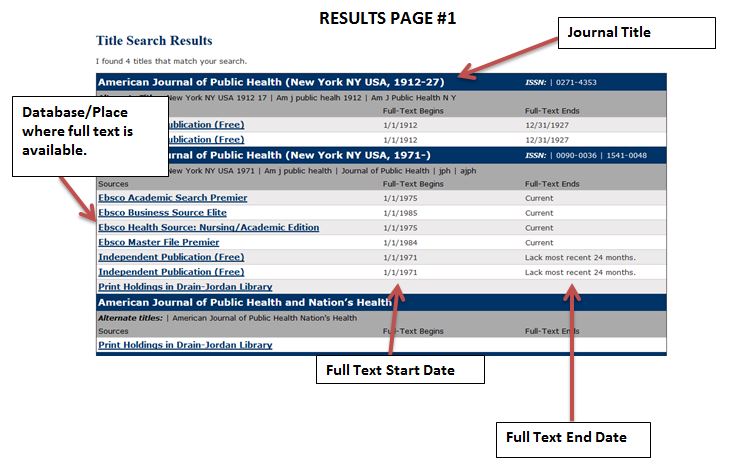 step 4

OR
If the title is unavailable from the university library the result page will direct you
to the interlibrary loan page, to complete an ILL form. When the ILL form is
submitted the library will request a copy of the article from another library for you.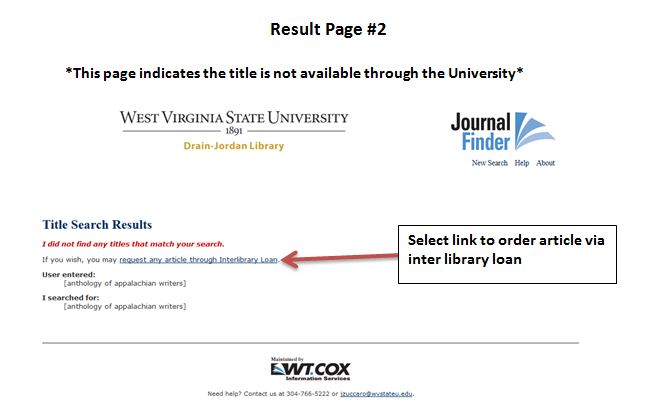 step 5